Cosmo White Marbled Porcelain Hexagon Tile
PRODUCT DETAILS
Sheet

Size: 8.1x9.25"

Residential Floor:

Yes

High Traffic Floor:

Yes
Exterior:

Yes

Interior Wall:

Yes

Pool/Fountain:

No
Shower Wall:

Yes

Shower Floor:

Yes

Steam Shower:

Yes
How many tiles do I need?
DESCRIPTION
REVIEWS
PRODUCT Q&A
Made in Spain
*Shipping: Shipping is free on orders over $999. For orders under $999, there will be a $159 flat rate shipping charge applied at checkout. (Higher charges may apply for areas outside the United States.)
The beauty of white marble with the versatility of porcelain! Our porcelain hexagon tiles combine the best of these two styles in an 8.1" x 9.25" honeycomb pattern. The 8mm thickness allows a lightweight wall tile, while strong enough to be installed in even high-traffic commercial flooring installations like office park lobbies, restaurants, and hotels! These light and durable porcelain tiles have a honed finish for a matte design and slip-resistant surface that makes for the perfect flooring for a wet room or shower floor.
Pair with our Cosmo Black Marbled Porcelain Hexagon tile to create a unique black and white checkerboard pattern for floors and walls! The grand combination of black and white offers something very luxurious and can be incorporated into any space in a myriad of ways. The two tile colors create a striking backdrop for neutral furnishings, fittings, and fixtures in living rooms, kitchens, and bathrooms while creating a sophisticated color scheme!
Similarly, you can create a stunning contemporary wall art installation by mixing and matching with other colors in our Cosmo collection, or create a large-scale white marble hexagon application in kitchens, bathrooms, living rooms, home offices, not to mention wellness areas, hospitality, and retail properties!
When this elegant white marble-look tile is laid to adorn prestigious interior walls and paired with opulent finishes, it provides an attractive change in texture. When combined with wood, concrete, glass, and metals, porcelain hexagon tiles are guaranteed to make any architectural and interior project timeless, contemporary, capable of reconciling past and present, tradition and innovation. With wood it creates a warm, classic statement; with concrete a contemporary, edgy style; and with glass and metal it creates a contrast of warmth and coolness.
In living rooms and kitchens, it's characterful veining instantly adds timeless personality when combined with neutral tones like dove gray, warm beige, and navy.
Play around with marble look porcelain tile on both bathroom floors and walls for an interesting flow and movement throughout the space. Alternatively, you can use large porcelain tiles on the floor, and small hexagon tiles on the walls to present contrast in a subtle way. Lay them from your kitchen through to the hallway, mudroom, and dining room for a lived-in and a more characterful design finish.
Unlike marble, these porcelain tiles are a non-porous material and won't require sealing to maintain their beautiful look over time - although you may want to seal your grout lines to keep them fresh and bright!
Sold by: box of 25 pieces

Piece Size: 8.1" x 9.25"

Thickness: 8mm

Material: Porcelain

Color: White

Finish: Honed

Packing info:

Sheet per Box: 25
Sq. Ft. per Box: 9.93
Sheet weight: 1.60 lb

Area of use:

Wall: Indoor, Outdoor
Floor: Residential, Commercial
Shower Wall: Yes
Shower Floor: Yes
Steam room: Yes
Pool: No
Samples: All porcelain/ceramic tile samples have free shipping to the U.S. 48 continental states.

Prop 65 Warning for CA residents.
Customer Reviews
Write a Review
Ask a Question
10/18/2022
Harriet

United States
Sturdily-made tile
We used this tile in our office. It's a quality tile that is able to withstand high foot traffic. I highly recommend it.
09/30/2022
Allen

United States
Beautiful snow-white tile
This is a beautiful tile with a snow-white color. I installed it in my home office and I love how it provided a refreshing and classic look. I now plan to use it on a feature wall in the same space.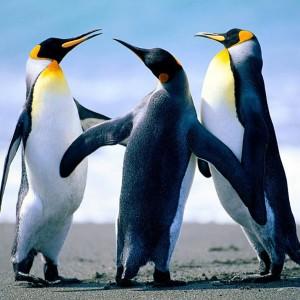 JW
12/29/2021
Jack W.

United States
Loved the sample
If you are unsure if this is what you need, I suggest you contact the customer service. They are super helpful. You can also order a sample to help you make a decision.
11/23/2021
Doreen

United States
Easy to install
I installed these tiles in my bathroom. According to my tile installer, they are easy to cut and install. I combined them with a beige grout and it worked out great even with my cream bathroom walls.
04/22/2021
Eric E.

United States
Beautiful marbled porcelain hexagonal tile
This is a beautiful hexagonal porcelain tile. I've just received my order. I can tell they will transform the look of my bathroom. They are also affordable. I can't wait to see how my bathroom will look.
Is this in stock - 11-10-21? and how fast does it ship? Is shipping included in the cost? we need 220 sf. thanks! erin

Thank you for your interest in our Cosmo White marbled porcelain tile! For the fastest and most accurate availability and restock dates, please contact our support team directly via email, phone, or chat.



This item can qualify for free shipping based on your order: Shipping to the lower 48 United States is free on orders over $799. For orders under $799, there will be a $159 flat rate shipping charge applied at checkout. (Higher charges may apply for areas outside the United States.)

What is the size of each individual tile (not sheet)?

These porcelain hexagon tiles each measure 8.1" x 9.25" - they are sold in boxes of 25 individual pieces and are not connected in a sheet. Photos with a grouping of tiles picture show individual pieces laid out side by side - you can create the layout and configuration of your choice with the white marbled hexagons, or play with additional colors by pairing them with the black marble or silver marble versions of this porcelain tile!