Athens Gray Marble Chair Rail Polished
PRODUCT DETAILS
Sheet

Size: 2x1x12"

Residential Floor:

Yes

High Traffic Floor:

Yes
Exterior:

Yes

Interior Wall:

Yes

Pool/Fountain:

No
Shower Wall:

Yes

Shower Floor:

Yes

Steam Shower:

Yes
DESCRIPTION
REVIEWS
PRODUCT Q&A
FINAL SALE - this item is not eligible for returns or exchanges. Tile Club is unable to guarantee restock availability for Closeout tiles.
*Naturally occurring veins and variations are found in all stone tiles, including Athens Grey marble, and can result in differences of appearance between photos and products. If you would like to gauge variation between tiles prior to ordering, please 'Request Current Lot Pictures' above to see the material prior to shipment.
Sold by: Piece

Sheet Size: 2" x 1" x 12"

Thickness: 3/8"

Material: Athens grey

Color: Gray

Finish: Polished

Packing info:

Pcs per Box: 20
Sq. Ft. per Box: N/A
Weight Sheet or Sq. Ft: 1.55 lb
Sheet or piece Coverage sf: n/a

Area of use:

Wall: Indoor, Outdoor
Heat Areas: up to 150F
Floor: Yes

Shower Wall: Yes
Shower Floor: Yes
Steam Room: Yes
Pool: No
*Natural stone tiles may display variations in color, finish, strength, and slip resistance. White marble may contain naturally occurring iron deposits that can lead to discoloration if used in areas prone to wet or damp, or if exposed to harsh chemical cleaners. As this is an inherent feature of the material, Tile Club does not assume responsibility for discoloration of marble or other natural stone tiles. To ensure you enjoy your white
marble tiles
for years to come, we recommend installing them in areas that are not prone to standing water, and regularly sealing your tile and grout.
Prop 65 Warning for CA residents.
Customer Reviews
Write a Review
Ask a Question
11/11/2022
Susan H.

United States
Good packaging
Tiles arrived when well packaged and surrounded by high-density foam. I bought two boxes and each tile is exceedingly beautiful. These are the perfect edging for our marble tile backsplash.
07/04/2022
Moses G.

United States
Would order again
I chose TileClub company because their shipping is fast and they offer free shipping when you purchase in bulk. This helped us to start our house renovation project in time and we finished before the deadline.
02/23/2022
Gina D.

United States
Amazing on kitchen wall
I had previously used this tile to finish my kitchen and now I want to remodel my basement and put in a small wine bar area. This will definitely match my upstairs style. Love this tile and highly recommend it.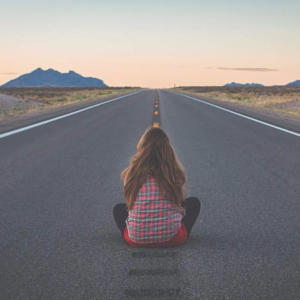 KK
02/08/2022
Katrina K.

United States
Quality but affordable
At their price point, these are affordable tiles. When I first saw them online, I fell in love with the color and pattern. We have already installed it in our bathroom and plan to install it in the second one.
01/28/2022
Madison W.

United States
Pet friendly tile
This tile is the best if you have pets in the house. I got two dogs who like scratching everything and they shed fur a lot. This tile is scratch resistant and it helps me keep my house clean since I can easily remove dog fur from it.