*Please note that tile colors may vary from images due to monitor settings
Icy Seafoam Squares Glass Pool Tile
PRODUCT DETAILS
Sheet

Size: 12x12

Residential Floor:

Yes

High Traffic Floor:

Yes
Exterior:

Yes

Interior Wall:

Yes

Pool/Fountain:

Yes
Shower Wall:

Yes

Shower Floor:

Yes

Steam Shower:

Yes
How many tiles do I need?
DESCRIPTION
REVIEWS
PRODUCT Q&A
Do you like the idea of introducing green to your design but don't want the color to overpower the rest of your space? This seafoam green tile is a relaxing shade that sits between green and blue, like the reflective cool waters just after the sun has set. A perfect complement to kitchen and bar backsplashes, powder room walls, and shower floors, this mellow shade of green promotes a sense of clarity with its subdued tone that symbolizes freshness and renewal.
Ready to step outside of your comfort zone and add some color to your space? Use this seafoam green as a colorful kitchen backsplash choice that is easy on the eyes, breathe some minty freshness into a bathroom design with a seafoam tiled wall, or transform your pool water into a natural-appearing body of water with this tile on the borderline or inside. No matter where you choose to install, the tone of this seafoam green will change depending on how the light hits the iridescent glass tiles and the shimmering reflection will infuse any space with extra beauty and drama!
Durable and easy to clean, this tile is approved for areas that are exposed to high-traffic use in residential and commercial interiors and exteriors. It's designed to withstand outdoor environments and wet applications where water absorption and weather changes become a concern. This glass mosaic tile can be used for submerged installations, therefore it's a stylish and lasting choice for swimming pools, steam rooms, fountains, infinity walls or any other water features in your backyard.
Each sheet of Icy Seafoam Squares Glass Pool Tile measures approximately 12" x 12", covering 1 square foot. Tile Club recommends using a glass adhesive for your installation - for the best results, consult with your tile installer about the best thinset and installation method for the area where you will be installing these glass mosaic tiles.
Icy Seafoam Squares Glass Pool Tiles are paper face-mounted - when unpacking your tile sheets, there will be paper covering the side of your tiles that will face out after they are installed. Please note that the visible glass surface is the back of the tiles, and will be installed onto your mortar. The paper facing can be easily removed with water once the tiles have been installed and the adhesive has set, and before grout is applied.
Paper face-mounted tiles enable you to install mosaic tiles easily without a visible mesh that can show through transparent glass tiles. This method can improve bonding for tiles installed in submerged areas such as pools, shower pans, fountains, etc.
Sold by: Sheet

Sheet Size: 12" x 12"

Thickness: 1/4"

Chip size: 20 x 20 mm

Mounting: Paper Facing


Material: Glass

Color: Green

 

Packing info:

Pcs per Box: 20
Sq. Ft. per Box: 20

Sheet or SQ. FT weight:

1.3 lb

Area of use:

Wall: Indoor, Outdoor
Floor: Residential, Commercial
Shower Wall: Yes
Shower Floor: Yes
Steam Room: Yes
Pool: Yes
Prop 65 Warning for CA residents.
Customer Reviews
Write a Review
Ask a Question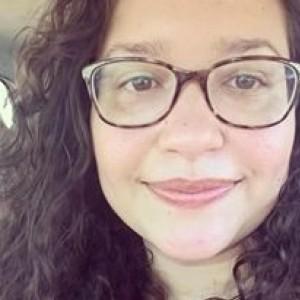 L
08/18/2022
Linda

United States
Quality tile
Not often do you come across a sturdy tile that isn't too heavy or doesn't chip when cutting. As a tile installer, I can say that this is one of the few options I have seen. I was able to cut the tiles without the risk o breakages.
03/15/2022
Seth B.

Kenya
Great customer services
I would rate this company more stars if I could because they have the best customer service I have ever experienced. My emails were responded within five minutes and all my concerns and questions were answered promptly.
01/29/2022
Maryam

United States
Good for pool area
I'm often afraid of a slippery tile that may result in falls around the swimming pool area. After a lot of research, I settled on this tile. It met my expectation. The tile has some tread that makes it slip-resistant.
12/08/2021
Julius

United States
Stunning bathroom tile
This tile brought new life to my super boring upstairs master bathroom! The green color has a pretty amazing effect on the overall décor. When the sunlight hit the glass tiles in the morning, it illuminates the whole bathroom filling the place with a romantic and calm feeling.
10/21/2021
Wenger

United States
Good for prayer room
This is a great tile. I wanted a tile that I would comfortably stand on barefooted in my prayer room. I went with this tile and I like how gentle it is on my feet. I highly recommend it.
Minor chips, scratches and other imperfections are inherent in this product and should not be considered as defects or damages.