Nero Marquina 10 Inch Hexagon Honed Marble Mosaic Tile
PRODUCT DETAILS
Sheet

Size: 10" (0.59 sq.ft)

Residential Floor:

Yes

High Traffic Floor:

Yes
Exterior:

Yes

Interior Wall:

Yes

Pool/Fountain:

No
Shower Wall:

Yes

Shower Floor:

Yes

Steam Shower:

Yes
How many tiles do I need?
DESCRIPTION
REVIEWS
PRODUCT Q&A
This black hexagon
Nero Marquina tile
has the versatility to blend into any décor. It can be used alone to create a pure drama or mixed with other colors for a more dynamic look. Made of Eastern Black marble, black hexagon tile is a contemporary update of the ever-classic hexagon shape. Black tile tends to give a modern flair depending on your surrounding décor but they can also blend well with many traditional designs. This black hexagon tile is an excellent choice for most interior and exterior installations where you want to achieve a dramatic look. It can create a stunning tile flooring project for your foyers, kitchens or bathrooms where you want to create a geometric effect under your feet.
Hexagon tile
flooring can make a cool statement and easily turn your space into a unique design piece that will never go out of style.
Our
black tiles
are such a beautiful graphic element — used even in the basic of spaces, they can stand on their own, but pair just as well with other striking décor accents. Black, in its richness, is a bold winner in bathroom settings, and works brilliant with white or light gray grout to really exaggerate this modern hexagon shape. Couple with white cabinetry and vanities for a classic monochromatic look. To infuse a sleek modern touch, matte black hardware, shower head, and faucet are sure to give you a truly captivating design finish. 
Unlike small traditional marble, large black hexagon tile shows fewer grout lines yet carry all the texture, and movement necessary to add dimension and dynamism to the scheme of things. Blessed with a spacious bathroom? You will fully appreciate the boldness and sheer size of these luxe tiles. Should you choose to go for a more luxurious style, these tiles are sure to play the part — elevating your space into a luxe sanctuary that will maintain its timeless beauty even as your design preferences evolve. 
If you wish to make a statement in your living room or kitchen, using this 10-inch honed marble mosaic tile can help you achieve this and more. To craft a contemporary décor within your lounge all through to the kitchen, this tile has the capability of creating a seamless flooring look that brings about flawless continuity between the two rooms. Thanks to their large size and cosmopolitan look, they ensure that your space feels almost futuristic.
We love the fact that this tile is super versatile and can look great anywhere it is laid. Super chic and dramatic, black marble tile could be the feature needed to transform your alfresco space into an elevated area where family and friends would want to linger a bit longer. Take these beauties to the outside and clad the sides of your outdoor kitchen island. Bring ultra-modern flair to your outdoor built-in cooking station, home theatre backdrop, fire pit surround and so much more!
Sold by: piece

Sheet Size: 10" (0.59 SQ.FT)

Material: Eastern Black

Color: Black

Finish: Polished

Thickness: 3/8"

Area of use:

Wall: Indoor, Outdoor
Floor: Residential, Commercial
Shower Wall: Yes
Shower Floor: Yes
Steam room: Yes
Pool: No

Packing info:

Pcs per Box: 5
Sq. Ft. per Box: 2.95

Sheet or SQ. FT weight:

 4 lb
Prop 65 Warning for CA residents.
Customer Reviews
Write a Review
Ask a Question
11/23/2021
Oliver

United States
I recommend the tile
I had a great vision of transforming my master bathroom. I combined this tile with a good grout and everything turned out great.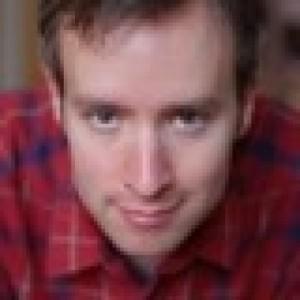 C
11/23/2021
Carrick
Solid colors
This tile had the exact pattern I was looking for. The colors are also solid with no variations. I'm highly pleased with the tile and will highly recommend it.
10/20/2021
Lucas

United States
Awesome stall for an exhibition
We install these tiles in our exhibition space during a trade show. They truly transformed the space. The tiles are also affordable for their square foot. Above all, they attracted a lot of customers to our space and we closed a lot of deals.
Minor chips, scratches and other imperfections are inherent in this product and should not be considered as defects or damages.