*Please note that tile colors may vary from images due to monitor settings
La Riviera Blue Reef Ceramic Subway Tile 2.5x8"
PRODUCT DETAILS
Residential Floor:

No

High Traffic Floor:

No
Exterior:

No

Interior Wall:

Yes

Pool/Fountain:

No
Shower Wall:

Yes

Shower Floor:

No

Steam Shower:

Yes
How many tiles do I need?
DESCRIPTION
REVIEWS
PRODUCT Q&A
We're feeling blue in the best way with our La Riviera Blue Reef tiles! The rich indigo glaze on these ceramic tiles is a stunning way to incorporate Classic Blue into your bathroom, kitchen, or shower! Pair them with the matching blue ceramic square tiles, or mix and match with other glazed ceramic tiles in the La Riviera Collection! Check out how Bellweather Design and Build used these handmade style tiles to add a splash of blue to their white and wood kitchen remodel.
Create a colorful vanity surround or a stunning kitchen backsplash with the subtle gloss on these beautiful tiles. The rectangular tiles create a classic subway pattern in a horizontal running bond or a vertical stack, or you can get creative by creating a herringbone layout!
La Riviera Blue Reef zellige tiles are sold by the box, with 38 pieces covering approximately 5.38 sq feet per box. These tiles have a unique surface from tile to tile and a slight color variation to the high-gloss glaze that creates a handcrafted look! Add an artisan touch to your home with the gorgeous sheen of these blue ceramic subway tiles

Please note: For this item, there will be a $159 flat rate shipping charge applied for orders under $999. The shipping fee will be waived if the order total is over $999. (Samples ship free)
Tile Club's Equipe ceramic tiles in 6.5x20mm are sourced from a Spanish tile designer to offer a classic handmade tile look at an amazing and affordable price point! We try to keep a high volume in stock and ready to ship, but import times have increased for tiles we source from around the world. Items that do not display an estimated restock date are ready to ship to you within 72 hours! Items that are currently waiting on a restock shipment will display the estimated ship date to help with your remodel plans.
Sold by: box

Piece Size: 2.58" x 7.9"

Material: Ceramic

Color: Blue

Finish: Polished

Packing info:

Pcs per Box: 38
Sq. Ft. per Box: 5.38
Weight Box: 16.42 lb

Area of use:

Wall: Indoor
Floor: No
Shower Wall: Yes
Shower Floor: No
Steam room: Yes
Pool: No
portmore
Samples: All porcelain/ceramic tile samples will ship free ($0) of charge to all parts of the United States and Canada.
Prop 65 Warning for CA residents.
Customer Reviews
Write a Review
Ask a Question
01/31/2022
Erica M.

United States
Good service
For me, what I love about the seller is their good customer service. I have had this tile for 6 years and it looks like it's new. I highly recommend it.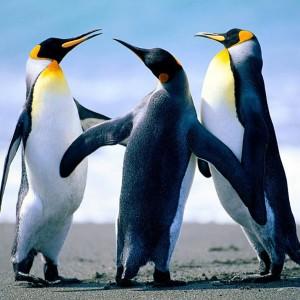 J
12/12/2021
Jackson

United States
Free shipping!
This handmade tile looks amazing. I have almost1000 sq feet of room that I want to install this new tile. I didn't encounter any challenge when making my order and since it was worth more than $999, I was given a free shipping offer!
08/04/2020
Maggie R.

United States
Blue tile love
I never thought I could love blue subway tile, but I do now. My kitchen backsplash is so stunning, I get compliments all the time now. I never want to leave my kitchen. It really looks like the pictures, so I was really happy about that.
Do you carry the full compliment of bullnose & rounded edge tiles to finish edges & corners in this glaze?

We have a matching bullnose PENCIL BULLNOSE LA RIVIERA BLUE REEF available, please find it by the following link https://www.tileclub.com/products/pencil-bullnose-la-riviera-blue-reef