White subway tile is a classic for a reason! Although there have been many, many variations on this traditional design over the years, white subway tiles remain a staple of interior design, a favorite of HGTV renovation shows, and beloved by our customers. There are some, however, who find white subway tiles too traditional or boring, and to that we say, you haven't seen anything yet! 
We're diving into our many design options to showcase the unique ways to give white subway tiles a fresh spin! Check out some of our best-selling options to make this classic look your own.
White Ceramic Subway Tiles
Luna Handmade-Style Ceramic Subway Tiles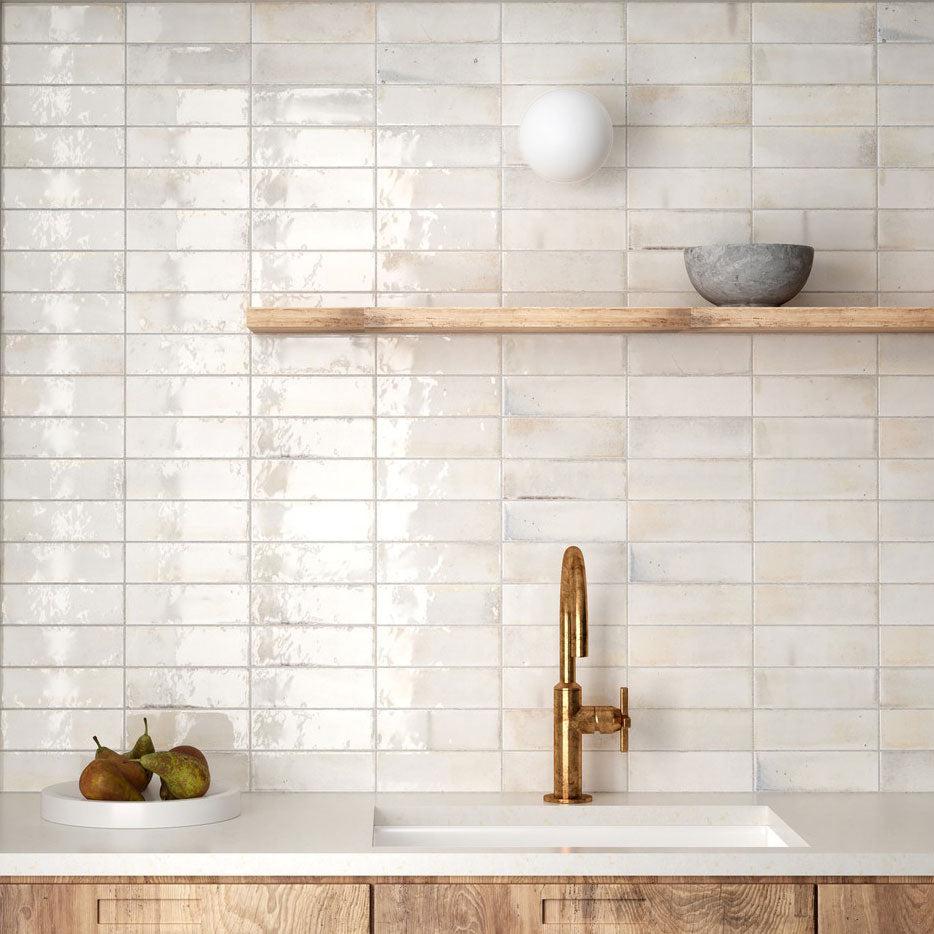 Luna White Ceramic Subway tiles
Luna tiles are perfect for anyone who loves the timeless shape of subway tiles, but want to add a little extra personality to their wall! Luna ceramic subway tiles have a high level of variation thanks to the unique surface texture and speckled glaze. Each tile will have a distinctive design, creating a one-of-a-kind installation on your fireplace surround or shower wall.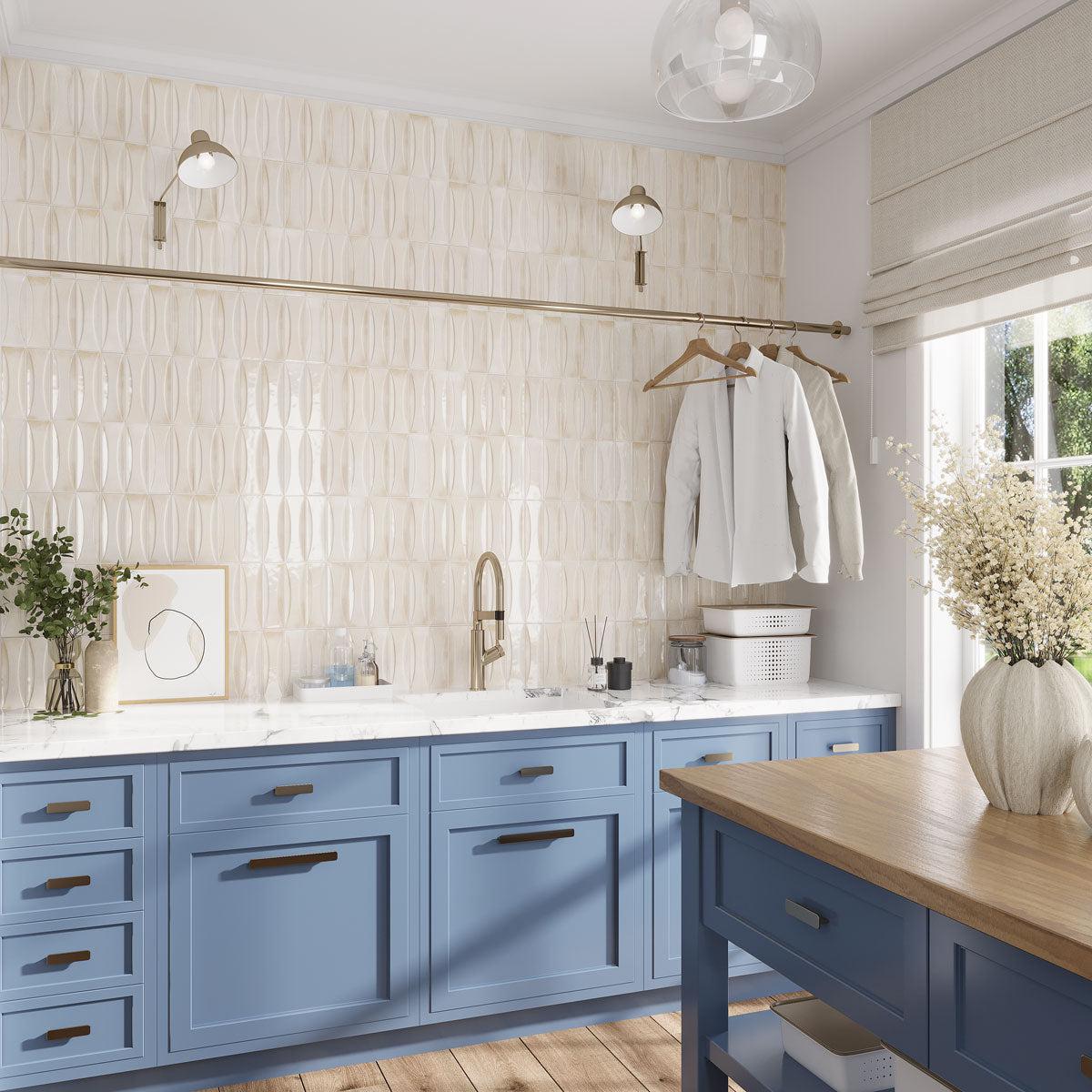 Luna Arc White Ceramic Subway Tiles
This collection also takes things to the next level with Arc patterned decorative tiles! These 3D designs add subtle texture to the glossy glazed pieces, perfect for an artistic backsplash design. Mix and match with the smooth Luna tiles for a completely custom look.
If color is more your style, these lovely ceramic pieces are also available in a variety of hues including Tuscan red, classic Celadon, and a range of blue hues. Luna comes with matching trim pieces as the perfect finishing touch.
Groove Modern Textured Tiles 
We're taking white subway tiles out of the early 1900s and bringing them into a much more groovy decade - the 1970s! This collection has a fun take on simple subway tiles thanks to the options between matte and glossy finishes and smooth or grooved textures - hence the name, Groove. Like Luna, they're a fun option to mix and match, creating a dimensional design that brings this mod design trend into the present.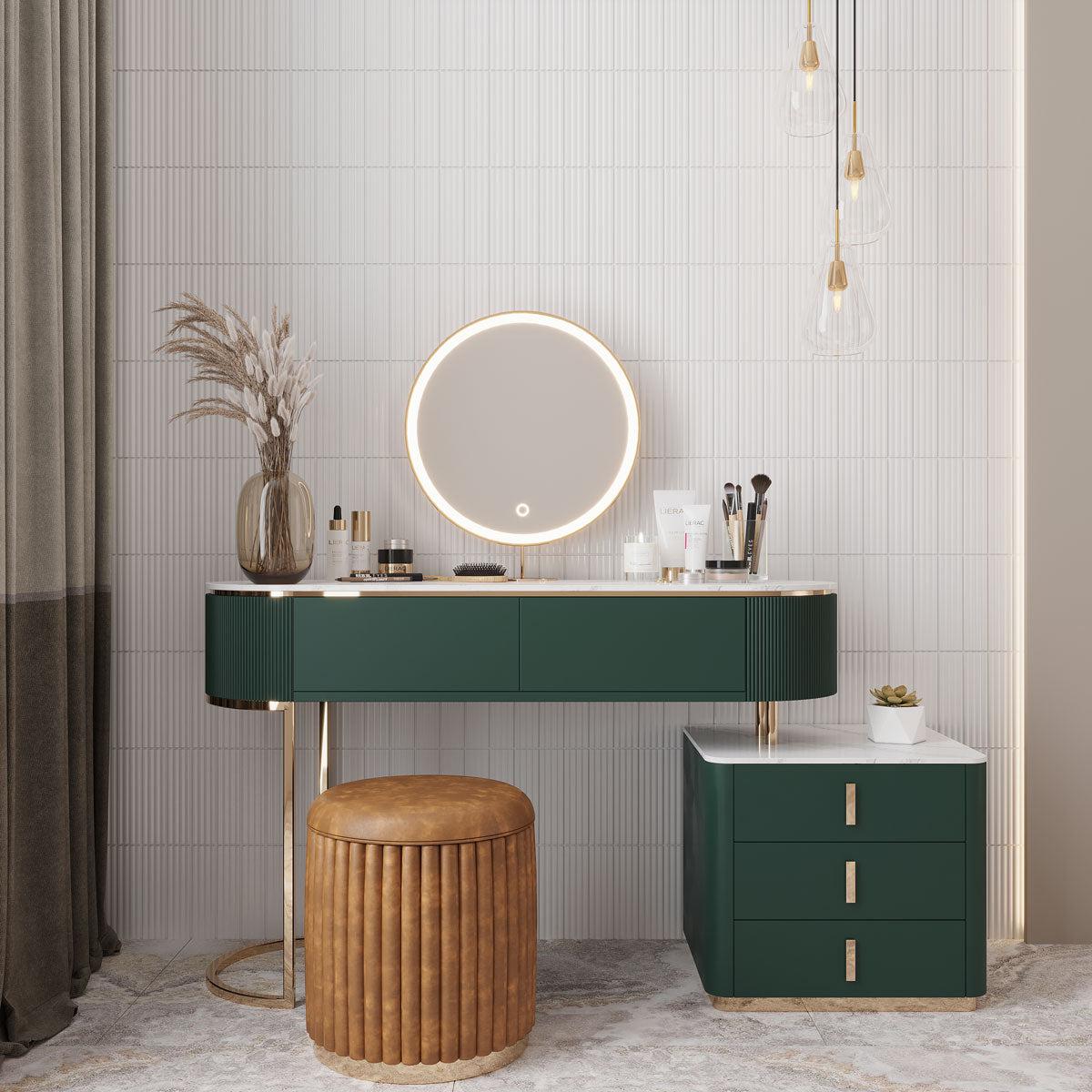 Our Groove White Deco Matte textured subway tiles add exquisite detail to this mod white vanity backsplash. The 3D tiles are a great way to spruce up a textured accent wall, whether paired with their smooth counterpart or on their own.
We also offer the Groove collection in a range of earth-toned colors and matching pencil trim in each color and finish variation.
Lake Thin Subway Tiles
The Lake collection includes ceramic subway tiles in an elongated 2.56" x 15.75" shape. Our Lake White subway tile takes this classic shape and extends the design. Create a linear layout in either a vertical stack pattern or a herringbone design to complement a modern interior. 
The length of these 16" Lake White subway tiles gives this offset herringbone patterned kitchen backsplash a creative finishing touch in this chic white kitchen.
Like our other zellige-style ceramic tiles, these beautiful glazed subway tiles have a unique surface texture to add to the handmade look, perfect for homeowners or commercial designers looking to add an artisan touch to their walls. 
La Riviera Glossy White Tiles
Our La Riviera Blanc tile is a favorite of interior designers thanks to the glazed finish and subtly textured surface. These 2.58" x 7.9" tiles are perfect for clean and classic interiors like a creamy white backsplash behind your stove. The glossy surface is easy to wipe clean for a gorgeous yet low-maintenance detail.
We loved this collaboration with designer House of Jade, who used our La Riviera Blanc tiles to brighten up their basement bathroom! The glossy glaze and subtly textured surface gives the look of handmade tile. This lovely bathroom backsplash and shower installation helped to increase natural light and space to create a serene basement addition. 
Mallorca Pearl White Tiles
Unlike the glossy La Riviera collection, these Mallorca tiles have a pearly finish for a more matte look. They have a cool white look and subtle finish that creates a gorgeous accent on your walls! We love these luxurious yet affordable tiles for a stunning fireplace surround that makes the perfect centerpiece of your living room.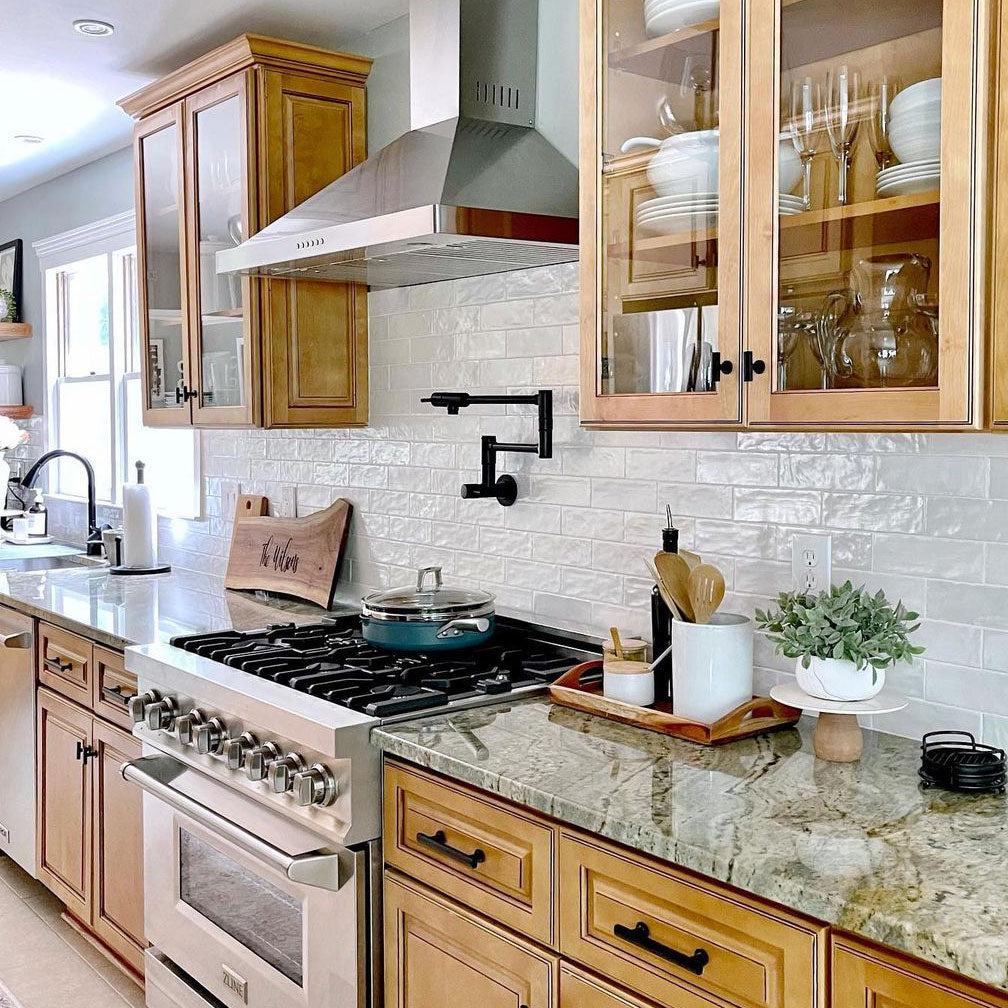 Fara Gindin-Wilson of @thefarafix used our Mallorca white ceramic tiles to freshen up her kitchen remodel. She uses this gorgeous pearl-white backsplash as the backdrop for seasonal countertop styling updates. This queen of clean loves that these tiles are easy to wipe up after cooking.
Chateau Crackle Finish Ceramic Tiles
At only 3" x 6", our Chateau tiles are the most petite designs of all our collections. The crackled glaze on these tiles adds a simple textured detail to a French country kitchen. Pair these rectangular tiles with our 3D square or curving sprig ceramic mosaics to create a beautiful mix and match shower wall and accent niche!
The subtle detailing on these cool white ceramic tiles is a great addition to any design style. These are a great fit for traditional home decor as well as fresh, bohemian interiors. 
Plain White Subway Tiles
Love the look of a traditional subway tile? These chic white designs are as classic as it gets! The 4" x 12" design is perfect for a running bond design in an offset pattern on your backsplash. Available in both matte and polished finishes, they are a great choice for a contemporary mudroom that is easy to clean!
These simple, minimalist tiles are an interior design staple for good reason. They're a durable and budget-friendly tile option for any project.
Palisades White Picket Tiles 
Ok, bear with us - picket tiles aren't technically a subway tile, but they have something all their own to offer! The elongated hexagon shape has a similarly linear design to their rectangular cousins, but the pointed ends add flair to these ceramic designs. Our Palisades White picket tile has a matte finish, making it most similar to the Groove White Matte tiles with their smooth surface. 
This vertical stack bathroom wall plays off the minimalist elegance of a white and gold bathroom with these sleek and stylish picket tiles. 
Picchetto Rustic Picket Tiles
If you loved the unconventional design of our Palisades picket tiles, Picchetto takes them to another level! They complement our selection of handmade-style tiles, combining this angular subway style with unique finishes and textures. Picchetto comes in a wide range of colors as well as both glossy and matte finishes. 
Our Picchetto White Matte ceramic picket tiles are the perfect finishing touch to this light and airy white bathroom. The vertical layout elongates the high ceilings, creating a serene space for a relaxing bath.
-
Hopefully we convinced you that there's plenty of ways to breathe new life into this timeless interior trend. Looking to add even more personality to your new wall or floor design? Pair the subway tile of your choice with one of our mosaic designs!